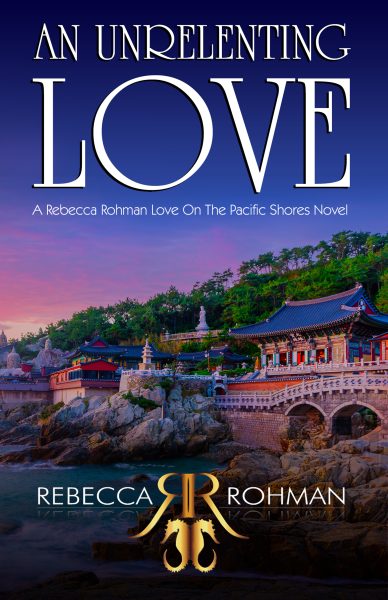 When Min-jae Kang, Ros Industries' Chief Security Officer, and Maya McLean, Event Producer at Bleu Resorts International, agree to exclusively see each other, one person in Seattle will do everything within their power to sabotage their relationship and break them up. But despite their best efforts, though effective at times, none of their schemes seem to work at permanently keeping them apart.
As things get more serious between the two, so are the threats to destroy their unrelenting love. What neither anticipates is that their relationship will lead to a catastrophic end.
An Unrelenting Love culminates the end of Min-jae and Maya's story initially featured in Rebecca Rohman's romantic suspense novel, An Inopportune Love. If you're looking for an intriguing and suspenseful afternoon read, then this is the right book for you.
Read Excerpt Below
Love On The Pacific Shores Series
An Unrelenting Love is book #10 in the Love On The Pacific Shores Series and culminates the end of Min-jae and Maya's story initially featured in Rebecca Rohman's romantic suspense novel, An Inopportune Love. Read more…