Love, Lies & A Bleu Christmas
When Bleu Resorts owner, Jada Kole decided it would be a good idea to keep a secret from her husband, it never once occurred to her that he might have an even more stunning secret than hers.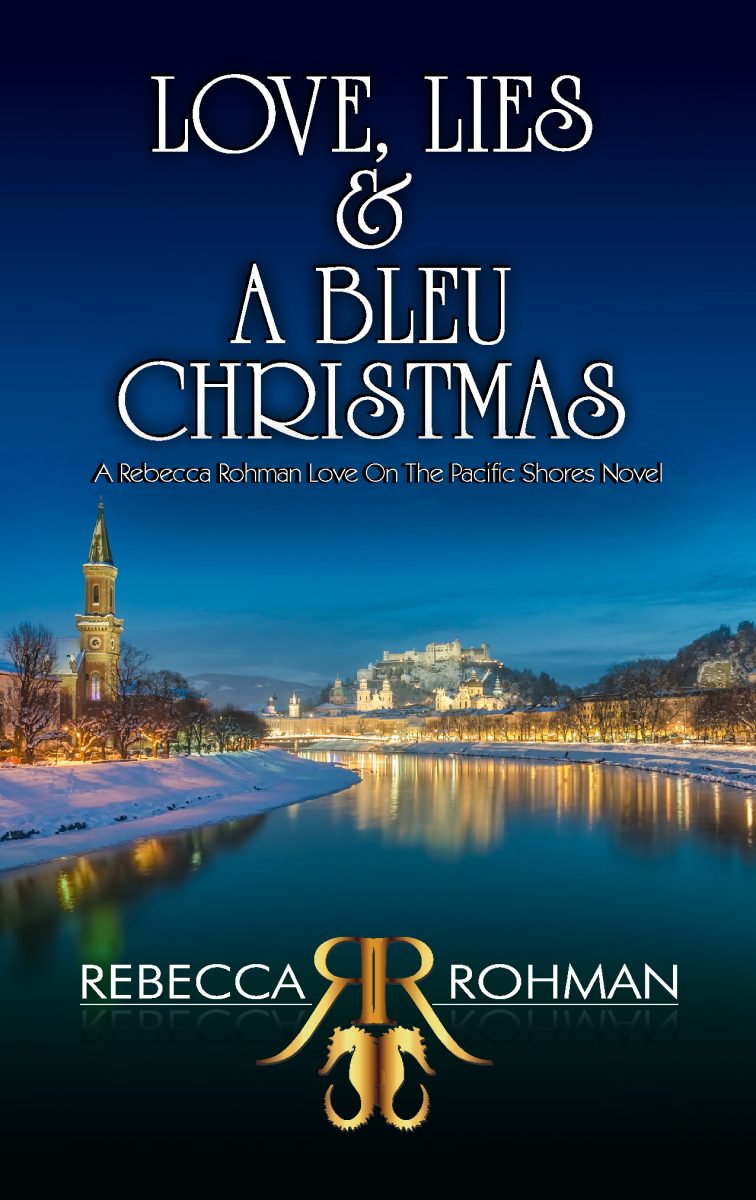 The last year of Jonathan Kole's life has been marred by complications, pressure and is beyond stressful both at his law firm and at home. Jada being overseas for an extended period doesn't make things any easier to deal with.
But secrets have a way of getting out, add a sultry blonde and a child to the mix and Jada and Jonathan's happily married life quickly turns into a dark shade of bleu. As things fall apart, it turns from bad to worse when one of them ends up on the wrong side of the law and something ominous enters their lives.
With Jada and Jonathan battling problems inside their marriage and things disintegrating in every direction on the outside, will San Francisco's biggest power couple be able to get their lives in order? Or will their world and their child's completely fall to its demise?
Love, Lies & A Bleu Christmas is a follow-up novella to Rebecca Rohman's romantic suspense novel, Love, Lies & The D.A. If you enjoy romantic suspense, a bit of steam, and you're looking for something that's real and might hit close to home, look no further, this novella is for you.
Read Excerpt Below
A Must-Read 5-Stars!
Wow, this was one powerful and captivating novella, it pulled me in on the first page and never let me go. We meet Jonathan and Jada again but all is not well, secrets abound which threaten their solid marriage. As always it was well-written, full of suspense, surprises, and sexy scenes. A must-read 5-Stars.
Lesley
Goodreads Reviewer
The Characters Are So Likable And Relatable!
I really enjoyed this story. It is very well written. The characters are so likable and relatable. This story really speaks to the struggles a couple can go through even when they really truly love each other. There is everything I look for in a good story: love, a bit of drama, and a HEA. This is a great way to spend an afternoon or two.
Kristal
Goodreads Reviewer
Get The Tissues Ready!
Love, Lies & a Bleu Christmas had a grasp on my heart as the Kole's fought to come back to each other from their mistakes. There was so much depth, I was absorbed into the story from the first reading. Read the complete review here...
Kim
Goodreads Reviewer
Never Have I Read Such A Book That Left Me In Awe Of The Writer!
By the time I finished Love, Lies & A Bleu Christmas I was an emotional wreck! Never have I read such a book that left me in awe of the writer. I've always known that Rebecca is a very skillful and talented author but this masterpiece is something very special. I enjoyed every page of this story and experience. I look forward to Rebecca's next work of literary art!
Barbara
Amazon Kindle Reviewer
Once I Started Reading, I Didn't Want To Put It Down!
Jada and Jonathan are very strong characters, but show their emotional and vulnerable sides in Love, Lies & A Bleu Christmas by Rebecca Rohman. Not only do we get to enjoy their emotional interaction, but we get a story interwoven with suspense. Once I started reading, I didn't want to put it down. Although this is a follow-on to Love, Lies & the D.A., it can be read as a standalone. Definitely a 5-Star read.
Marcie
Amazon Kindle Reviewer
Love On The Pacific Shores Series
Love, Lies & A Bleu Christmas, book #4 in the Love On The Pacific Shores Series and is the follow-up novella to Love, Lies & The D.A. Read More…