After FBI Agent, Robert Hunter loses his best friend in a luxurious Washington DC hotel, he'll do anything to avenge his friend's death.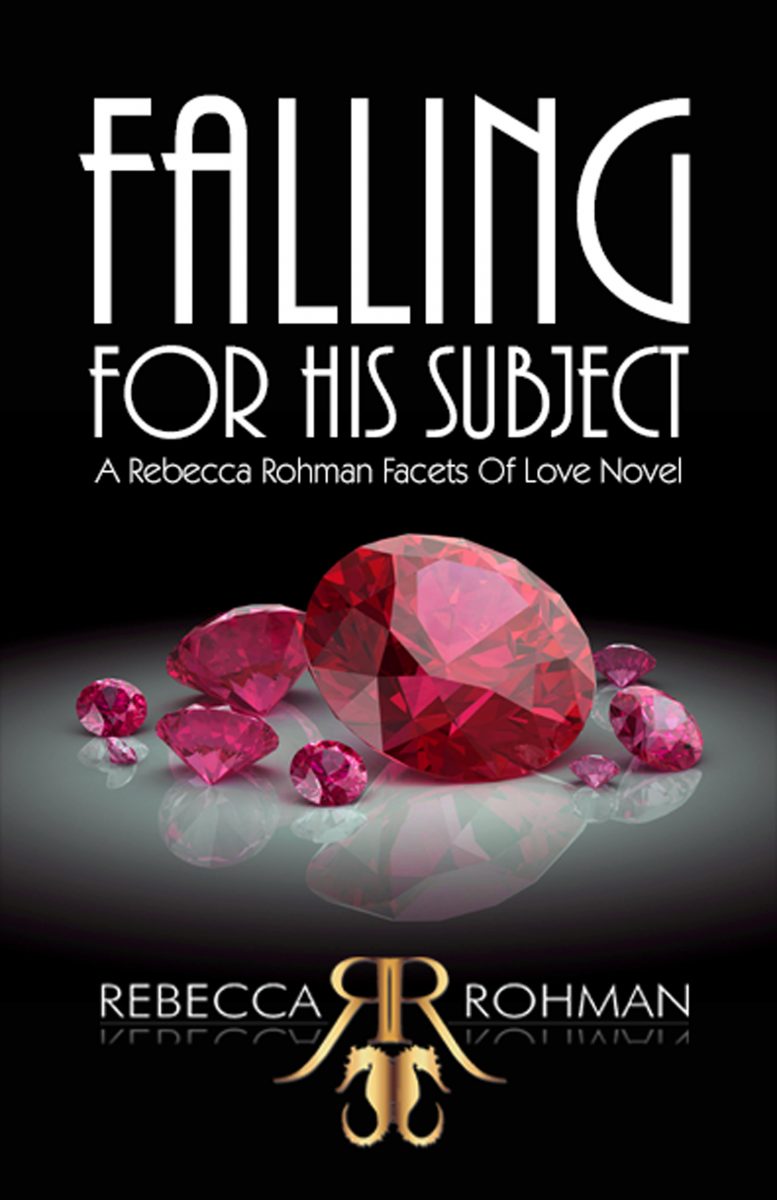 Gia French is completely unaware that she's about to become the subject in a murder investigation, when her new Versace job takes her on a business trip from Milan to Washington DC.
When the two meet in the most unlikely circumstances, Rob finds himself falling for Gia, and Gia begins to question everything and everyone she thought she knew when her universe begins to fall apart.
With no one in her new world she can trust, Robert Hunter, a man who has ulterior motives and who is driven by revenge might be the only one to help her through this agonizing time in her life. But is he in it for love, or does he intend to exploit her to execute the vengeful plans he had from the start…
Falling For His Subject was previously published under the title, Translating The Tides.
Read Excerpt Below
5 Stars!
Another great read from Rebecca Rohman. This book has everything you want in a romantic thriller. Two strong main characters in Robert and Gia, who take you through a breathtaking story. It's descriptive, full of unexpected suspense, and has plenty of twists and turns, one hell of a roller coaster ride.
Lesley
Goodreads Reviewer
Let Rebecca Take You On An Adventure That Will Leave You With A Beguiling Book Hangover!
I really loved this exciting and suspenseful storyline that will keep you guessing what will happen next with a flawed yet appealing hero, a bewitching heroine, and a seductive romance.  a thrilling, seat-on-the-edge-of-your-seat, suspenseful read that takes the reader on a journey that will take your breath away. Read the complete review here...
Liz's Reading Life
Goodreads Reviewer
Can Someone Borrow Me More Stars?
If I give this book only 5 stars, I don't think it will be enough! This book is amazing! Well written, rough and tough, sexy, and will stay with your heart. Read the complete review here...
Sabrina
Goodreads Reviewer
I Will Definitely Be Recommending This One!
When I want a Romantic Thriller, Rebecca Rohman is my go-to Author. She has a way of telling a compelling story with the right mix of "feels" and sexy. Her characters are the kind you can relate to and want to see more of, from primary to secondary. I loved the twists and turns we went on with Robert and Gia, the story kept me reading and made it very hard to put down - even when I needed to sleep.
Cassie
Goodreads Reviewer
The Best Yet From Rebecca Rohman!
I didn't think it was possible to surpass what she has written already but she has done it! This felt darker than her previous books and I loved it! A suspenseful, edge-of-your-seat read that I couldn't put down. I was immediately pulled into this book and didn't want to let it go. Another superb read from an incredible author. Read the complete review here...
Lisa
Goodreads Reviewer
Falling For His Subject is the first book in the Facets Of Love Series. Fighting For His Subject is the follow-up novella. Read more…