Mistakes.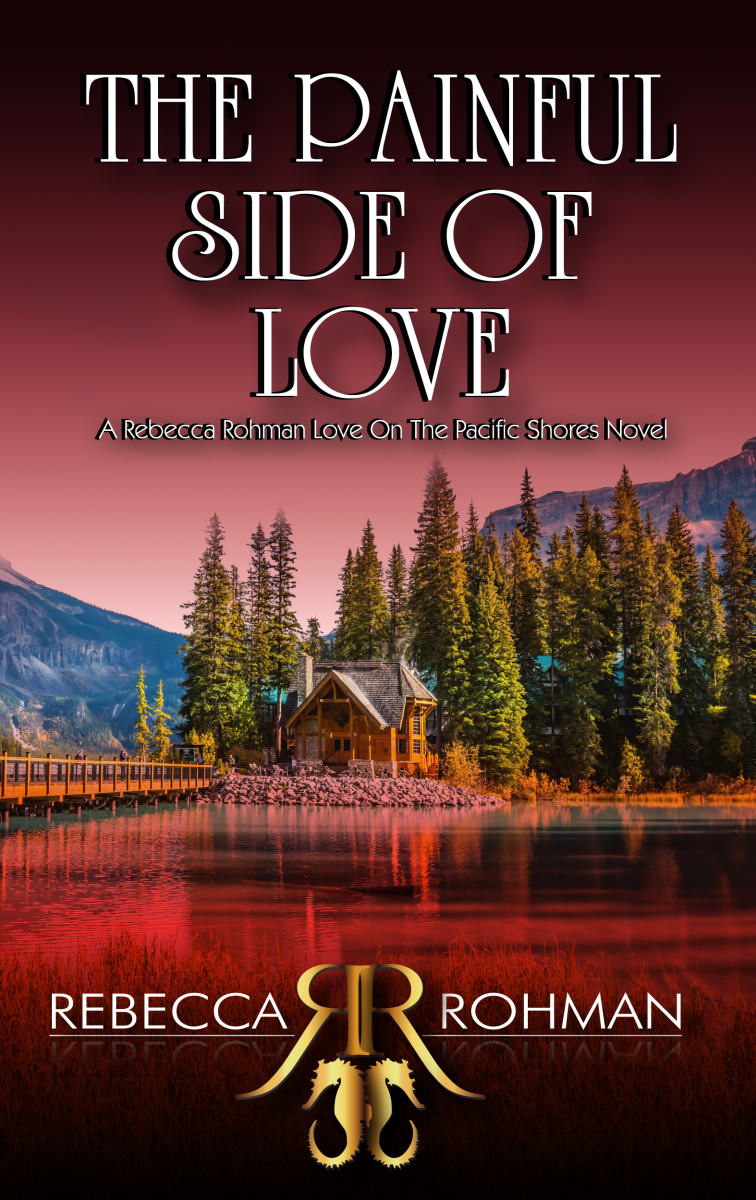 We all make them. But when is a mistake too big to forgive? What happens when the consequences of our mistakes are so disastrous, they cause excruciating pain to everyone we hold near and dear?
San Francisco's Dr. Morgan Drake makes one mistake. One colossal mistake that could cost him everything and everyone he loves—including himself.
When interior designer, Zoë Drake sees small changes in her husband, her investigations point to a mammoth problem. The happy marriage and great relationship they share quickly begins to evaporate. What's worse—it's all happening when Zoë's going through some changes of her own—at a time when she might need Morgan the most.
With a husband who is at times completely absent, a child who increasingly blames himself for his parents' issues, and a cryptic call that introduces the element of danger and fear, Zoë will soon realize that there is a painful side of love. As their world falls apart will there be anything that can secure their bond, or will this chapter of their lives come to a catastrophic end?
Read Excerpt Below
Family Occupies A Big Role In Her Books And I Simply Adore That!
Rebecca shows us that no matter how happy we think we are at the moment, life hit us hard and unintentionally or unknowingly our actions change forever our lives and others. I loved the plot in this book and the way it developed bringing many characters to the scene, each one with an important and precise place. Reading this book we can see the dedication and effort it took to create it. Read the complete review here...
Aura
Goodreads Reviewer
She Has This Magical Way Of Weaving You Into The Story So You Feel Every Emotion Like It Was Your Own!
Since reading the story, I've thought about the impact I have on the people around me. That's what Ms. Rohman's writing does. She touches on real issues and she handles them with such sensitivity and grace that you can't help but continue to think about the story long after you finish the final page. Read the complete review here...
IheartRoarke
Amazon Kindle Reviewer
It's A Phenomenal Story That Keeps The Reader Enthralled Until The Extraordinary End.
Every time I get a new Rebecca Rohman book I get this excited yet scared feeling. Excited because I love Rebecca's writing, but scared because her writing is intense and heart-stopping. The Painful Side of Love is everything I love about Rebecca's writing in a stunning novella. Read the complete review here...
Liz
Goodreads Reviewer
Overwhelmingly Fabulous, You Will Fall Head Over Heels, Yet Again For The Quality Of This Author's Work!
There is never a dull moment when reading a book by Rebecca Rohman, because she is inherently able to pack so much emotional content into her work that over and above the time you spend completely absorbed in the story, you will spend almost as long contemplating the message that seems to run just beneath the surface, the message that almost encourages you to look at life with a fresh perspective.
Books Laid Bare
Goodreads Reviewer
Another Fantastic Book From Rebecca Rohman!
She doesn't hesitate to tackle some heartwrenching, life-altering situations... and she does it with the beautiful ability to put your heart back where it belongs. I could not put this book down, it grabbed me right from the beginning and did not let go! Read the complete review here...
Sheryl
Goodreads Reviewer
Love On The Pacific Shores Series
The Painful Side Of Love is book #5 in the Love On The Pacific Shores Series and the follow-up novella to the novel, Love M.D . Read More…