It Started With One Pink Watch…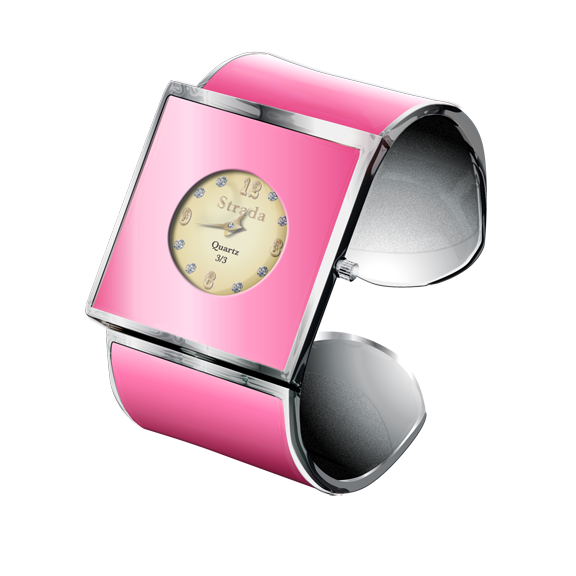 In June of 2014, I was fortunate to be invited to participate in the Authors and More Against Cancer Auction Event on Facebook. A number of authors contributed any and everything to this event: books, eBooks, I think I even remember seeing a beautiful chopping board. I contributed my books and a pair of garnet earrings.
At the time, I thought I was just contributing to a good cause. I remember saying to my husband that all it takes to make a difference is for one person to care. I know a long list of people who have battled or died from cancer including my Dad-who had colon cancer, my granddad and aunt's husband, both who had prostate and my grandmom who died of thyroid cancer not forgetting a long list of close family friends.
In preparation for this event, as the time drew near, I went in search of the earrings I knew I had somewhere (I always put things in a safe place, then I can never remember where the safe place is). I came across a box and was so thankful that I found it, but instead, what I found was a pink watch I'd purchased, but never used. I was annoyed with myself for a minute because, despite the fact that this event wasn't specific to breast cancer, I thought the pink watch would bring awareness to the breast cancer cause and that is where this idea started to germinate.
In the end, the Authors and More Against Cancer Author Event was a huge success but I knew, come October 2014 I had to do my part, and it all started with one pink watch…
In August of 2014, I started thinking about how I could make this special and hopefully create awareness and make a difference in at least one person's life. Obviously, I hope for more, but if one woman or man detects cancer early because of something I posted on my page during the month of October it will be worth it.
For the month of October, I celebrated the lives of 31 Women And Men Who Rock. Some were everyday people you won't know, others you might have recognized; I learned that breast cancer touches women and men from all walks of life, with no regard for age, race, gender, social status or bank account. It touches everyone, some more than others but I had hoped by reading their stories we might all learn something from these brave men and women who battled the disease.
During the month of October 2014, I also shared a tip of the day. They were either be from resources I found online, or tips from women who lived through breast cancer and might have seen things from a different perspective… things that might help someone living with the disease.
Also, I had a grand Rafflecopter Giveaway including paperbacks of my books, e-copies of my Special Edition Box Set, all things pink swag and not forgetting the famous pink watch…
I also had for sale only on Amazon a Special Breast Cancer Awareness Edition of my box set. I donated a percentage of the sales to the American Cancer Society.
I've spoken to some women, men and the families and friends who have had to battle breast cancer and I've learned so much. Before I started this journey, I did not know that MEN TOO could get breast cancer. Before I started this journey, I did not know that there are certain types of breast cancer that can affect us all and there is NO LUMP.
On this journey, I've met some amazingly brave women who have battled the disease, and won the fight. I've met some who have the disease, and continue to fight, either from the disease itself, or from complications that arise because of the initial treatment. And unfortunately, I've spoken to some of the family and friends who had battled the disease and did not live to tell us their story themselves. Breast cancer has the potential to affect all of us. Get checked out, get a mammogram, share info about the disease with your family and friends. And wives and girlfriends, speak to your husbands and your boyfriends. For me, that was one of the biggest surprises-not knowing that men got breast cancer too.
I have dedicated a section on my website to this cause, there you will find all the info that I shared for the month of October. I hope you will find it helpful.
Last and by no means least, to all of the people who shared their stories, I sincerely would like to thank you for sharing. I realize that this is a very personal matter that can sometimes be very difficult to talk about but hopefully your stories will make a difference in the life of someone out there. The best of luck to you all. In my eyes-YOU ROCK!