Love On High Steel Bridge
Captain Dorian Rae is a wounded soul who gets his greatest pleasures from being in the great outdoors and soaring the skies. When he has a life-changing encounter with a beauty on Washington State's High Steel Bridge, he never anticipates that one meeting would have an enduring effect on him and change their worlds forever.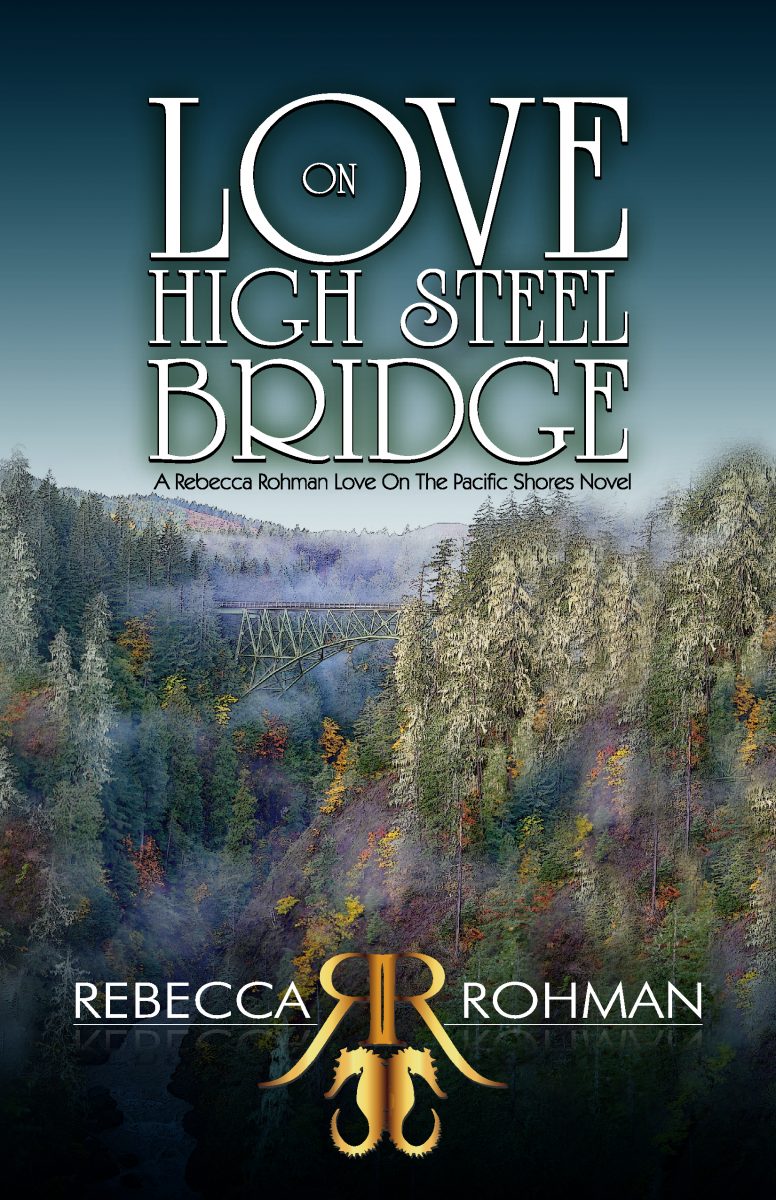 But fate seems determined to throw them together when she repeatedly shows up not only in his dreams but also, in reality…and in his past when he finds out that she played a role in the death of his best friend.
When a seemingly impossible friendship develops between the two, the lines between friendship and romantic relationship become blurred and Dorian's efforts to stay out of a relationship—especially with a woman with such a tattered past―comes into question.
While her past catches up with their present, and disapproving family and friends enter the mix, the already deep-seated conflict that at first kept these two people apart, now threatens to break them up forever.
Love On High Steel Bridge will take you through high altitudes and to some devastating lows. If you like suspense, steamy love scenes and unexpected plot twists, come with Captain Rae as he flies the skies on this riveting journey.
Love On High Steel Bridge Has That Special Magnetic Pull That Remains Even After The Story Is Done!
Rebecca Rohman knows how to plunge her readers' souls deep into a tale of an unlikely romance, devastating pasts, hopeful futures, and a very rocky road to forgiveness and redemption for one woman who lost everything, Read the complete review here...
Diane
Goodreads Reviewer
Rebecca Rohman Has Never Disappointed Me!
Her stories are always well-written, deeply moving, humorous, and hard to put down. This is Robin and Dorian's story and it is a doozy. I laughed and I cried. *Bad Rebecca*(you know where) It is also a nice long novel, which I vastly prefer. Well done once again...
Teresa
Goodreads Reviewer
A Story Of Fate, Heartbreak, Forgiveness, Family, Friendship, Lust And Love!
Wow! I have read everything this author has written to date and Love On High Steel Bridge has to be one of the best Rebecca has written. This is an emotional read you will get all the feels with this book, for me this is unlike any other she has written before. If you enjoy a gripping emotional read one where the story gets flipped and events take a different turn this is the book for you.
Michelle
Goodreads Reviewer
Love It!
Wow I have read every single book in this series and I have to say that this is my favorite one. This book had me on an emotional roller coaster. I cried like a baby on some parts, and got angry in others but I loved every minute of it. Read the complete review here...
Amazon Kindle Reviewer
Wow. Rebecca Never Fails To Impress Me With Her Brilliant Ability To Tell A Story!
As always, Rebecca has an uncanny ability to weave suspense and romance together seamlessly. Love On High Steel Bridge is such a beautiful story of redemption, forgiveness, and second chances. It's about learning to forgive; yourself and others. It's a wonderful love story that will make you feel, and contemplate what you would do. Most of all, it will make you believe in happily ever after. Read the complete review here...
Jennifer
Goodreads Reviewer
Love On The Pacific Shores Series