★ One More Chance At Love Blog Tour & Giveaway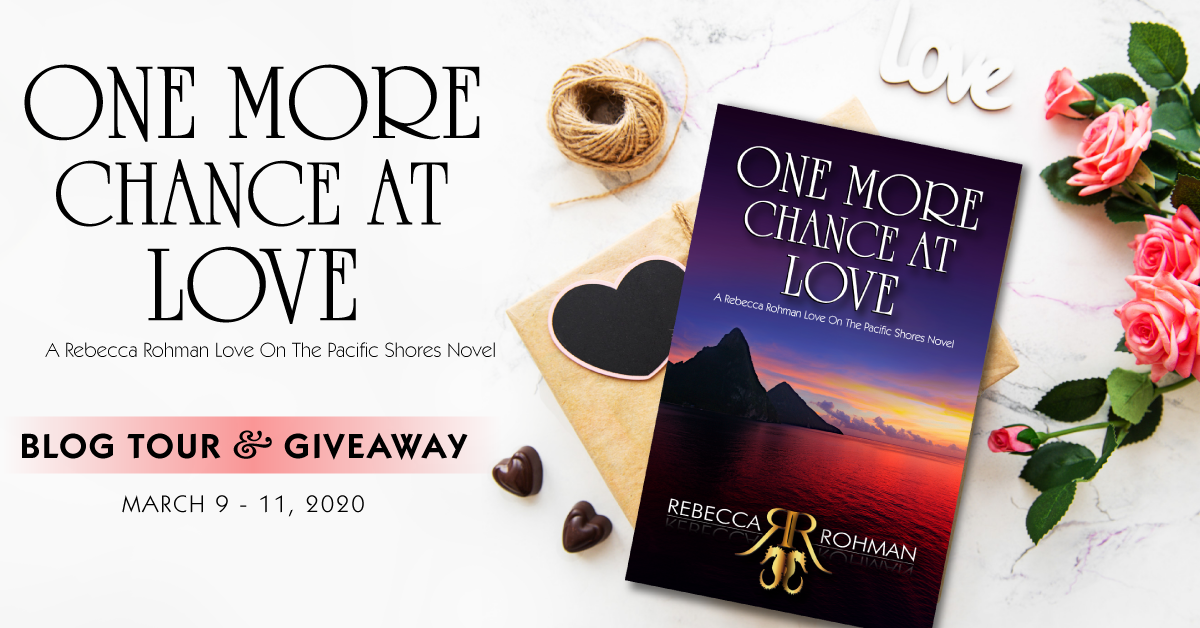 ABOUT ONE MORE CHANCE AT LOVE
Author: Rebecca Rohman
Release Date: February 25, 2020
Genre: Contemporary Romance/Romantic Suspense
Number of Pages/Words: 500/140,000
Format: Ebook & Paperback
SYNOPSIS
Thirty years ago, as teenagers, lawyer, Bobby McLean and travel writer, Sicora Clarke shared an intense love affair and had a happy future planned. But when Sicora ended it with no explanation and Bobby never heard from her again, it devastated him.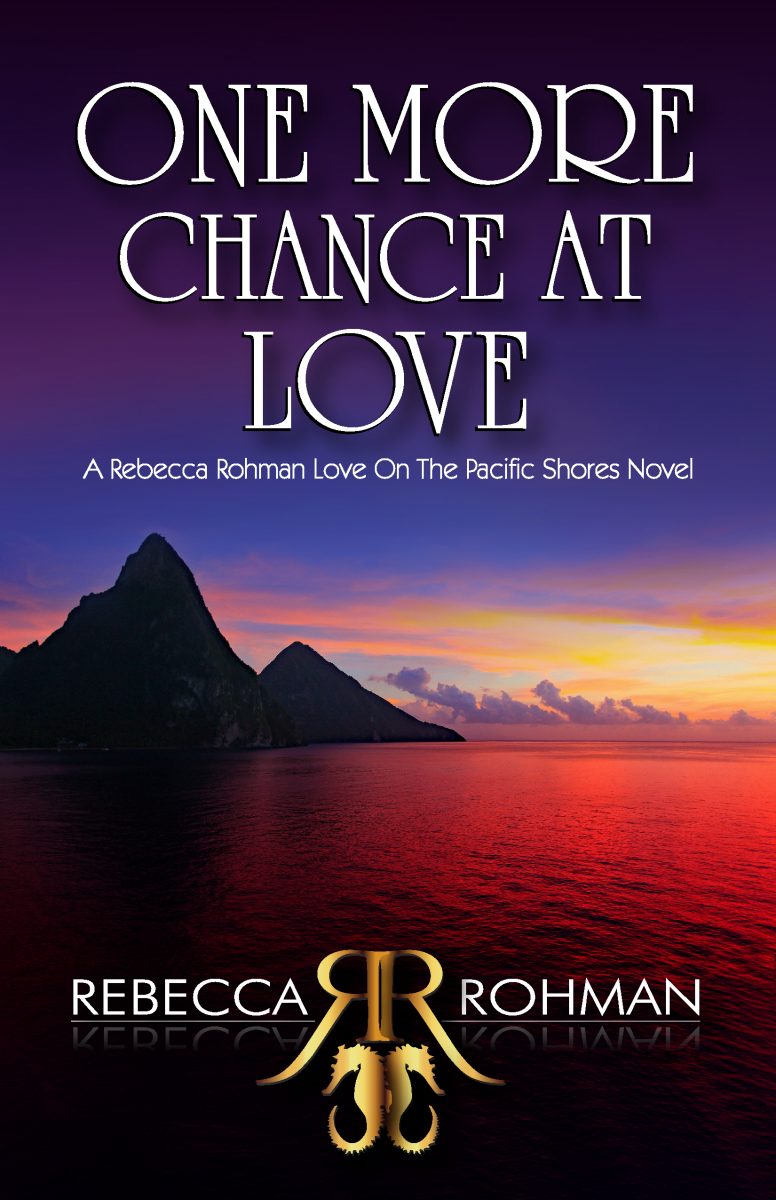 Today, one marriage and one horrific tragedy later, Bobby returns to his island home of Saint Lucia to help him reset before a fresh start in San Francisco.
Sicora Clarke intends to be in and out of her birthplace quickly. When she unexpectedly runs into Bobby McLean in the most dubious circumstances, it resurrects issues that she had buried decades ago, issues that rocked her entire world—issues that tore them apart.
When Sicora returns to life on the US east coast and Bobby on the west, neither can forget the plans they made and the passionate life and love they used to share. But with the geographical distance between them and a world of secrets, conflicts and dangers amid them, it widens the gap physically—but not necessarily in their hearts.
With Sicora's life now threatened, could a rekindled love be the only way for them to make it out alive or was this reunion doomed from the start…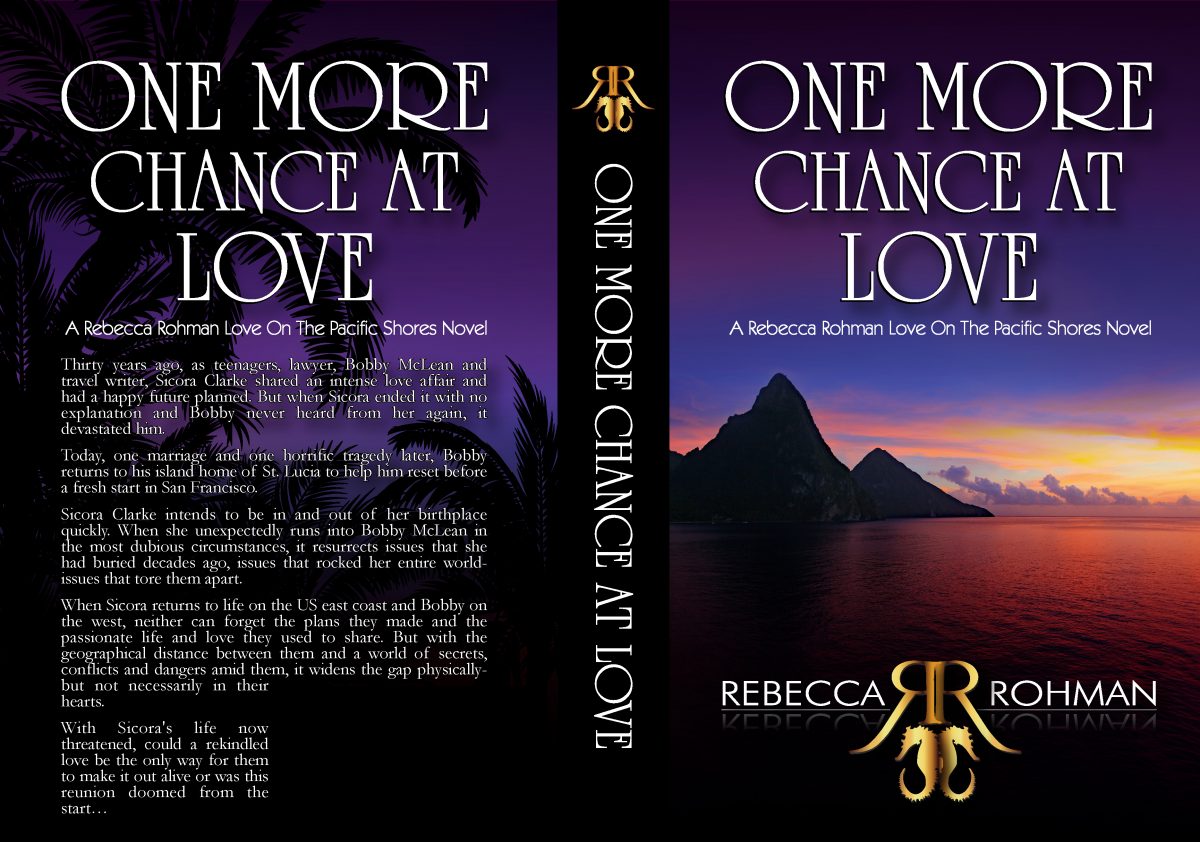 EXCERPT – THAT DUBIOUS FIRST MEETING…
Saint Lucia
"I don't want to marry you," a woman says to someone as I sit on the jetty at Saint Lucia's Pigeon Island.
The blackness of the night surrounds us and what started as indistinct voices behind me among some trees now reaches my ears with some clarity.
She continues, "How many times and ways do I have to say this. I don't want to marry you. I don't want to marry anybody. You knew this from the start and for you to follow me here at a time like this is insensitive and selfish on your part."
"Why is it so hard for you to settle into a life with me?" the man asks. "I could give you the world. I could give you a life you could only dream of."
"Vince, I'm not doing this with you right now. Not now nor have I ever been interested in living off your money."
I try to ignore the lovers' spat going on behind me but when I hear the woman shriek, I turn to make sure she's okay.
Their bodies are in silhouette among the trees.
"Let go of me," she yells. "Leave me alone. I'm done. It's over. I'm not doing this with you anymore."
"Please. I'm begging you," the man pleads.
His American accent comes through clearly and I realize though hers is indistinct, they're probably tourists.
"What part of it's over do you not understand?" the woman laments.
She walks away and the man follows her, grabs her by her arm and shoves her against a nearby tree causing me to rise to my feet.
"Vince, stop. You're scaring me." The shakiness in her voice is now clear. "You're acting crazy. Let go of me."
"No."
Hearing his obstinate response, I take a few steps closer and look on. Their figures are still in view but the darkness of the night only outlines their bodies. Their speech is now inaudible. My gut tells me to check on this woman.
"Hey. Leave her alone," I shout as I run toward them.
The man gasps at my presence and immediately lets her go. As she runs away, the moonlight and a nearby lamppost illuminate her body. Part of her white skirt is torn and a piece of fabric remains in his hand.
He was attempting to rape her.
"Sicora, I'm sorry," he yells as she runs away trying to hold what's left of her skirt together.
His words send chills through my body. "Sicora? Sicora Clarke?"
She stills at my words and as she turns, her eyes meet mine and the moonlight hits her face. Tears run down her cheeks.
She's older now but no less beautiful than she was when I last saw her almost thirty years ago.
"It's Bobby—Bobby McLean."
She gasps as she looks at me, then holding her skirt together, she runs away.
I look at the man, then her and the man again and while my first instinct is to beat him up, I realize that she might need a friend and I chase her down the sandy path.
As I call out her name, she runs through the gates of the park, putting her out of my view. I hear the footsteps of the man—Vince following me.
By the time I make it through the gate, it's just enough time to see her slipping behind the wheel of a blue SUV.
"Sicora, wait," I shout.
She looks me in the eye and speeds away…
BUY NOW
Amazon US | Amazon UK | Amazon CA | Amazon AU
Amazon IN | Amazon FR | Amazon IT
Amazon NL | Amazon JP | Amazon BR | Amazon MX
Apple iBooks | Barnes & Noble | Kobo
GIVEAWAY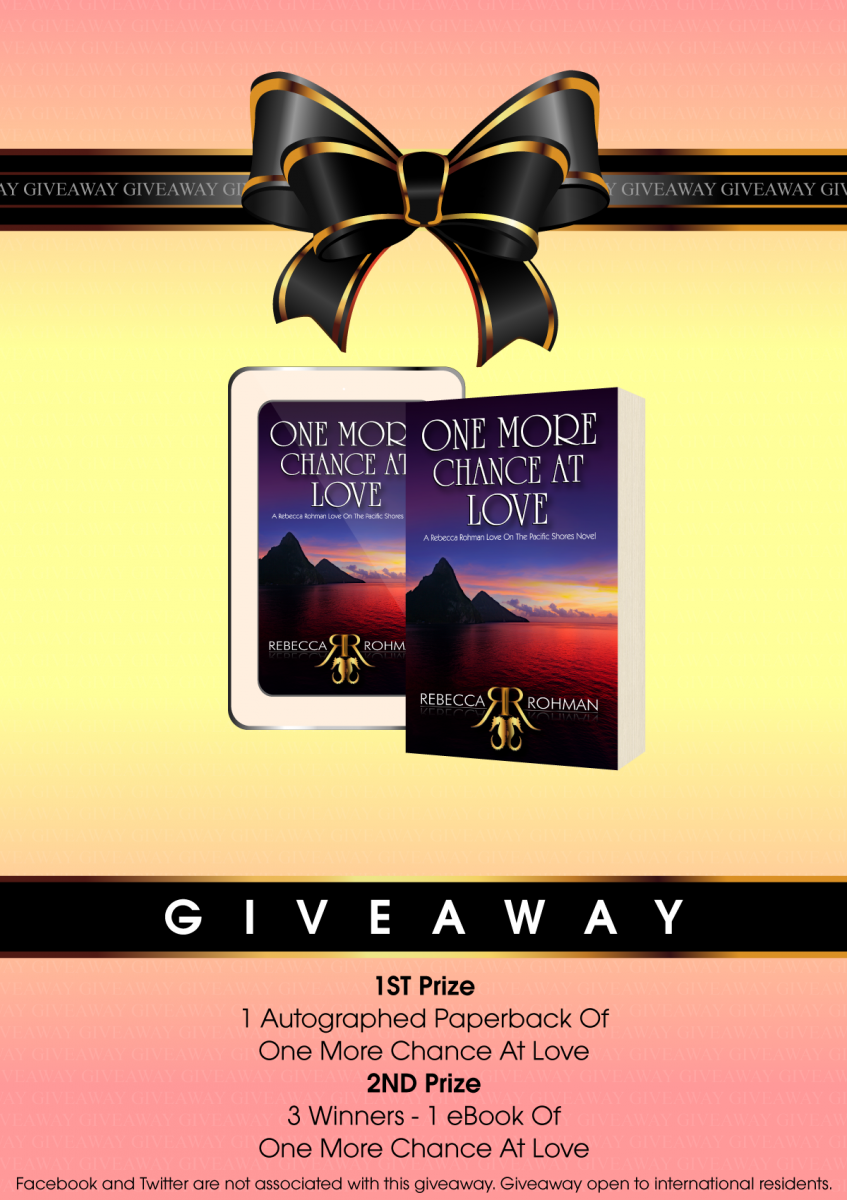 a Rafflecopter giveaway

Rebecca Rohman is a wife and designer currently living in the northeastern United States. She was a sales manager for a tourist magazine, and for many years prior, she was involved in marketing for a jewelry company and fine wine distributor.
Over twenty years ago, she started writing her first romance novel purely to entertain herself. In early 2012, she decided to complete and release it. Since then, she has released nine additional novels including One More Chance At Love and three novellas. One More Chance At Love is her tenth release.
FOR UPDATES AND OTHER INFORMATION
Visit Rebecca's Website at
FOLLOW OR LIKE REBECCA
Sign Up For Rebecca's Mailing List
Goodreads | BookBub | Facebook |Twitter
TITLES BY REBECCA ROHMAN
Although Rebecca Rohman's novels standalone, they can be read together because they share the same characters. The novellas are follow-up books to the full-length novels. They're listed below in the order they were released in case you'd like to read them together.
Love On The Pacific Shores Series
Love, Lies & The D.A.
Love M.D.
A Problematic Love
Love, Lies & A Bleu Christmas (Novella)
The Painful Side of Love (Novella)
Love On High Steel Bridge
One More Chance At Love
Translating The Tides (Standalone)
The Uncorked Series
Uncorked
Unravel – An Uncorked Novella
Available At:
Amazon | Apple iBooks | Barnes & Noble | Kobo